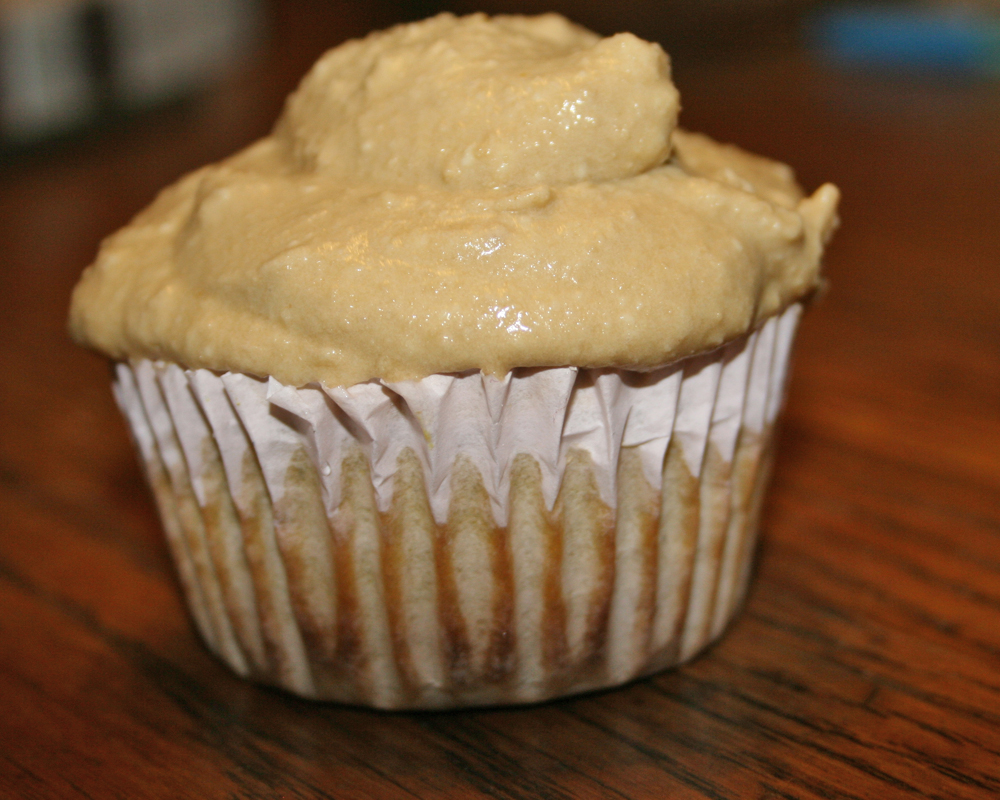 For the cupcakes:
1 cup buckwheat flour*
1 cup oat flour*
2 tsp baking powder
1 tsp nutmeg
1-2 tsp ginger
2 eggs
1 cup buttermilk
1 cup applesauce
1 ½ cups shredded carrots (3-4 carrots)
1/3 cup maple syrup
For the frosting:
2 sticks butter
1/2 cup maple syrup (still tastes good if you want to use a little less)
3/4 cup powdered sugar (confectioners' sugar or if you like me and use sucanat – just grind it into a powder with your coffee grinder)
½ cup ricotta
½ cup whipping cream or heavy cream
Prep your frosting first so that you can put it in the fridge while you're making the cupcakes.
Use a beater or your fancy stand up mixer if ya got one. Make sure the butter is soft – room temperature, beat it, and then add your other ingredients. Mix until smooth.
For the cupcakes: Set your oven to 350. Mix your dry ingredients, followed by the wet. Place your cupcake papers in the cupcake tray and spoon in your batter. Bake for 15-20 minutes (until you can stick a toothpick or knife into the cupcakes and it comes out clean).
*You can use regular all-purpose flour for this, but I would halve the baking powder.