Whether you're a true football fan or not, the Super Bowl is a wonderful excuse to get together with friends and family and eat delicious food. If you're looking for a different sort of offering to bring to the table, I have a couple of ideas.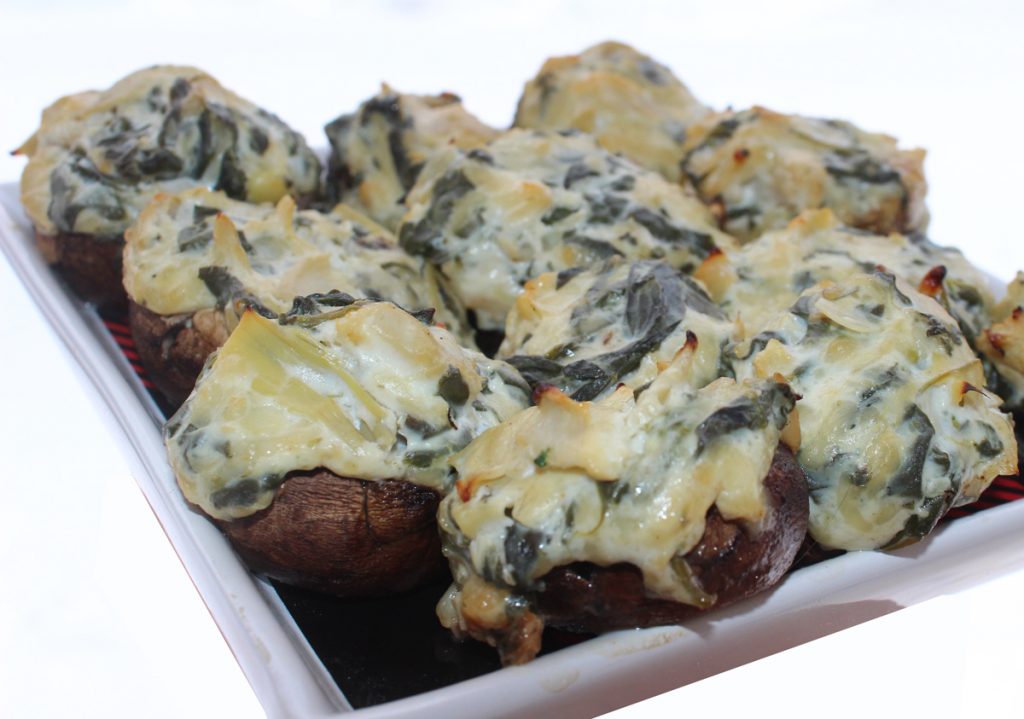 Spinach Artichoke Stuffed Mushrooms
Spinach Artichoke dip is nothing new, but have you stuffed it into baby Portobello mushrooms?
Ingredients
2 dozen baby Portobello mushrooms
1 1/2 cups Greek yogurt
1/3 cup Parmesan cheese
1 cup shredded mozzarella cheese
14oz can of artichoke hearts, drained
10 0z package frozen spinach, thawed and drained
2 cloves of garlic, minced
1 medium onion, chopped (optional)
1 Tbsp butter (optional)
Directions
Preheat oven to 350 degrees.
Caramelize the onion by sauteing in butter in a pan on the stovetop. Once done, mix with the rest of the dip. Remove stems from the mushrooms and scoop out as much of you can of the loose underside, forming little cups. Fill with the dip. Bake for 20-25 minutes or until the mushrooms are tender. Serve hot. (I have reheated these in the microwave and they weren't rubbery at all.)
Potato Nachos
This is a recipe you can do in any number of ways. You could even make a Potato Nacho bar and let guests build their own. Dress them up like classic nachos with salsa, ground beef, shredded cheese, sour cream and even guacamole, or have loaded baked potato nachos with offerings such as shredded cheese, sour cream, bacon bits or broccoli.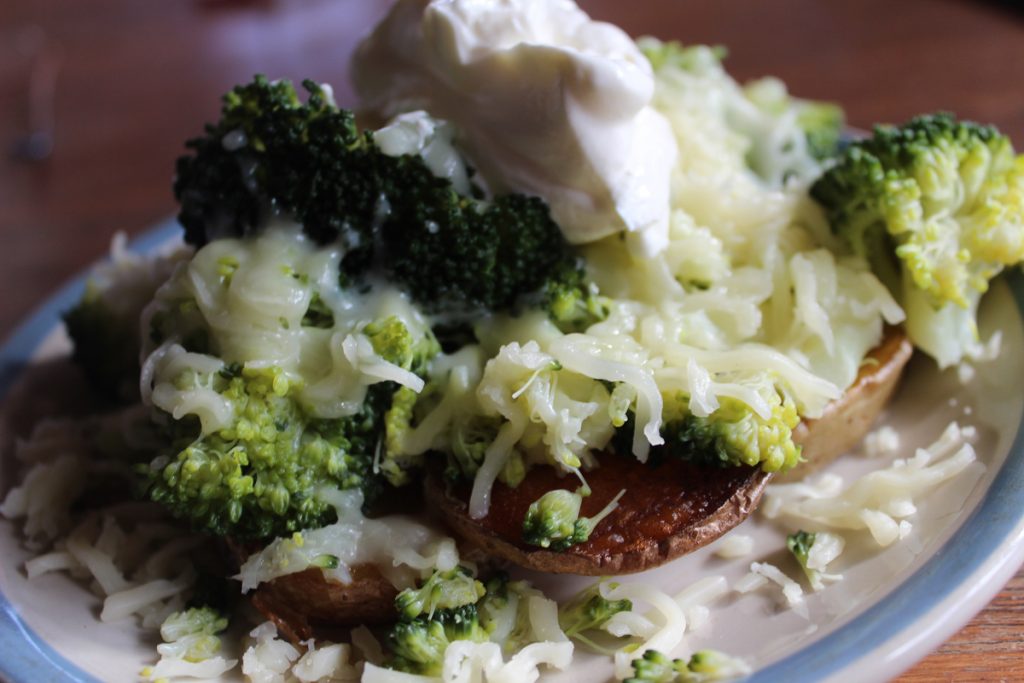 Or if you want something really extraordinary, check out these Breakfast Potato Nachos. They are delicious for almost any occasion.
Breakfast Potato Nachos
4 large potatoes
2 Tbsp oil
6 oz. of cheddar cheese, shredded
1/2 lb ground breakfast sausage, cooked
16oz can of baked beans (or 2 cups of leftovers from your baked bean dinner)
6 eggs
Maple syrup to top
Directions
Slice the potatoes like thick potato chips and throw into a hot, oiled, large cast iron skillet. On medium high heat, keep turning the potatoes over so they begin to brown and crisp but not burn. Once they are cooked through, remove from heat and preheat your oven to 350 degrees. If they appear too greasy, you can place them on paper towels briefly to remove some of the oil, but make sure the skillet is not completely dry.
Spread potato slices evenly over the skillet, layer on the baked beans, crumbled sausage, most of the cheese (leave a little to top). Once oven is hot, put skillet in the oven and bake for about 10 minutes. Meanwhile, fry your eggs and place on top of the nachos once they are removed from the oven. Top with the rest of your cheese and drizzle maple syrup over everything before serving.