Inaugural Cowabunga 5K & Family Dairy Day attracts participants from nine different states to raise funds for local school food pantries.
By Ashley E. Sears, Esq. Sponsore Moo Squad athlete.
While Fleet Feet Maine Running on Marginal Way is host to several running events throughout the year, a first took place on Sunday, June 25th, as baby calves, a moo-bile milking parlor, and runners donning dairy-themed costumes could be found in the store parking lot. Participants from across the country gathered to celebrate the inaugural Cowabunga 5K & Family Dairy Day, an event designed to increase awareness about the Maine dairy industry, promote a healthy and active lifestyle that incorporates dairy products, and bring together families, friends, and farmers for a Sunday morning run and activities.
The event raised $1,480.60 through registration and donations from runners and agricultural business. Due to raising more funds than anticipated, the money will be donated to Good Shepherd's Mainers Feeding Mainers Program for not only Reiche Community School's food pantry as originally intended, but other area schools in the Milk2MyPlate program as well. Milk is the number one requested healthy food item in food pantries, but is often the least donated product due to its short shelf life.
The dairy-focused event was hosted by the Maine Dairy Promotion Board (MDPB) and myself, a fourth-generation dairy farmer and Marketing Specialist with the Maine Department of Agriculture, Conservation and Forestry. I currently participate in the Young Dairy Leaders Institute (YDLI) program, a nationally recognized three-phase leader and communication skills development program for young adults (ages 22-45) working in the dairy industry. An avid runner, as part of my YDLI Phase II advocacy plan, I wanted to create an educational forum for consumers to learn about the Maine dairy industry, participate with family and friends in a fun-themed race, and highlight the benefits of low-fat chocolate milk as post-exercise recovery fuel.
Milk is nature's most complete food, as it has nine essential nutrients, vitamins, and minerals, and we wanted to highlight these benefits while providing consumers with the opportunity to meet their local Maine farmers. Maine currently has 246 dairy farms, both conventional and organic, the majority of which are family owned. From enjoying an ice cream cone in the summer, to milk mustaches and family pizza nights, dairy is a part of all of us and the Cowabunga 5K & Family Dairy Day highlighted the many facets of the Maine dairy industry.
The morning kicked off with 176 runners hoofing it around Back Cove Trail for a 5K run, with an out-and-back course from Fleet Feet. Participants received low-fat chocolate milk at the finish line, donated by Hood and Oakhurst Dairy, as well as cheddar cheese packets provided by Cabot Creamery. The cold milk and cheese were appreciated by runners after a particularly hot June morning. The first place finisher overall was Bryce Murdick of Falmouth and the first place female was fellow Moo Squader Anne L'Heureux of Biddeford. Awards were also presented to age division winners, the youngest finishers, and for the best costume.
After the race, participants and families had the opportunity to interact with baby calves, provided by the Cumberland County 4-H Dairy All-Stars Club, and learn about how calves grow and develop into mature members of the herd. The moo-bile milking parlor was also on sight and gave attendees an inside view into the milking process that takes place on dairy farms in Maine and across the country. Local Maine dairy farmers were on hand to answer questions and could be spotted at the event wearing an "Ask Me, I'm a Farmer" badge. For several attendees, it was their first time seeing a live calf and an opportunity to learn more about where and how their favorite dairy treats are produced.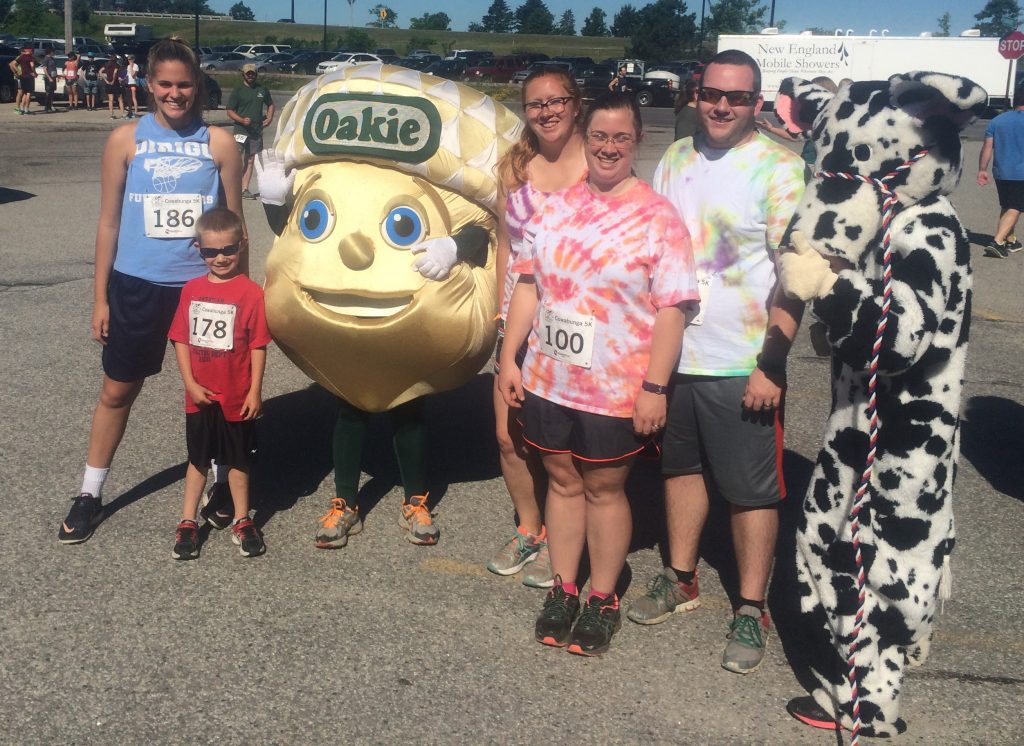 It was great to see several dairy farm families participating as well.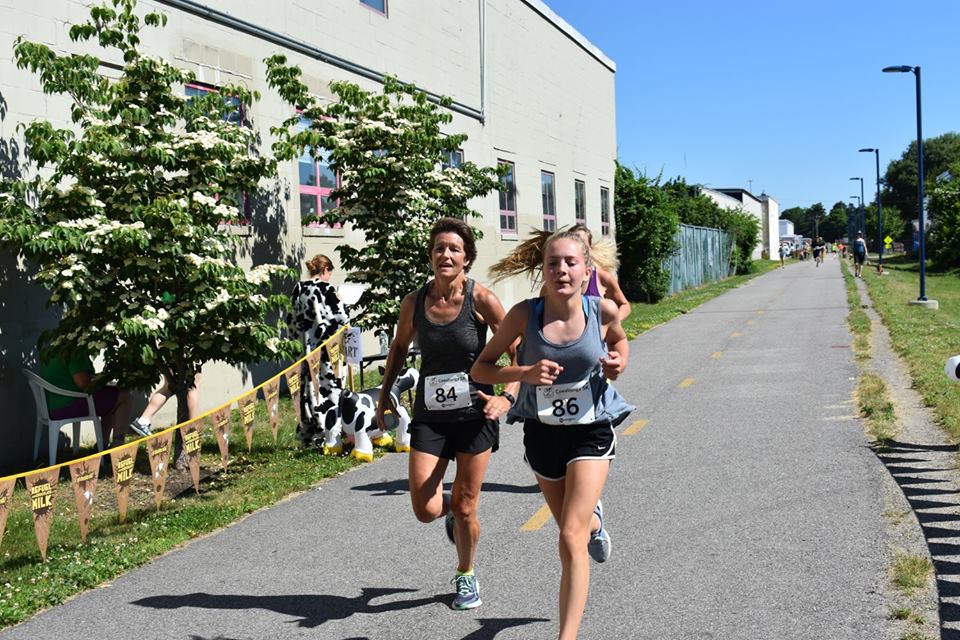 We would like to extend our sincere appreciation to all the sponsors, volunteers, race participants, and attendees for their support of the event and monetary donations.