The story of how Alexis and Conor MacDonald became dairy farmers is a pretty cool one, but they have really got to come up with something better for how they met.
"We met in a bar," Alexis says. "It was very romantic."
Despite a ho-hum start to this love story, it gets better. The two met in North Carolina, where Conor was stationed in the Army and Alexis was attending a girlfriend's wedding. "We both thought it wouldn't amount to anything," Alexis says.  She was living in D.C. at the time, but the next weekend Conor went to the Walter Reed Medical Center to visit a buddy, and he and Alexis were able to meet up and go on a date. So began their long distance relationship, which got even longer when Conor moved to Florida and then was deployed to Afghanistan. Alexis completed her graduate school studies in social work in May 2014 and moved to Florida a couple of months later.
For most of their relationship, Alexis and Conor were planning their future, deciding they wanted to farm. After 8 years in the Army, Conor would be leaving the military that winter. They had settled on dairy farming.
"We knew we wanted to be doing something with animals," Alexis says. "That drew both of us in more than vegetables."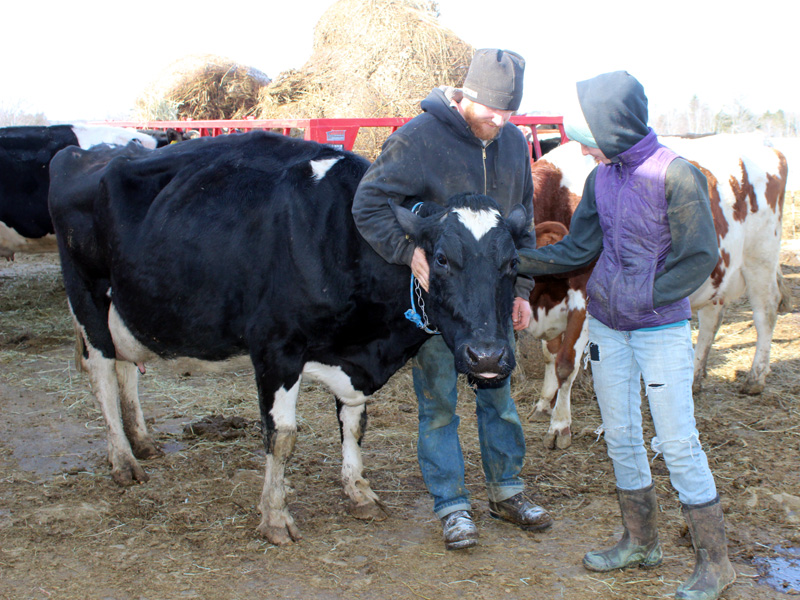 "To get a loan, we need a market," says Conor, adding that Organic Valley provided that market. "We didn't want a hobby farm; we wanted a business."
Growing up in New Hampshire, Conor's family had what he calls a "hobby farm," which included a couple of milk cows over the years. "So, I at least knew how to move a cow, which is kind of a big thing," he said. And dairy farming is in his blood. "My ancestors milked cows in Canada."
"I rode horses," Alexis chuckles of her previous livestock experience. "I always liked cows though. Now, I think they are hilarious."
They also knew they wanted to be in mid-coast Maine. "We had come up and visited a few times and loved it," Conor says. "It reminded me of Nova Scotia, where my family lived."
They searched for nearly two years to find their current home in Washington. They moved here in February 2015. The barn itself was in excellent shape, but that was about it. Cows had been milked on the farm back in the 70s in tie stalls. The milk room, where milk is kept in a bulk tank, was falling in and the lines through which the milk would pass from the barn to the milk room had completely rusted. But the MacDonalds were able to purchase milking parlor equipment second hand, and they have made several improvements and added a new open air barn for the cows to come and go as they please and new housing for heifers and calves.
They had a crash course in dairy farming, spending a week with Mike Moody on his farm in Whitefield. And by April 2o15, they were ready to bring in the first animals – nine first-calf heifers.
"They were wild," Alexis says of the young cows.
"It would have been easier to have a moose," Conor adds.
Alexis works off the farm, using her social work degree in Augusta. While she works two days a week now, she started out full time. "I had just started my job and one calved right after they got here," she remembers. "I was like, 'Well, I guess I will milk the cow now. Then I will go to work and then come home and milk again. I guess this is my life now.' It was very surreal."
Conor's family, which had some experience in farming (an uncle also had a dairy farm), thought they were crazy to start a dairy farm.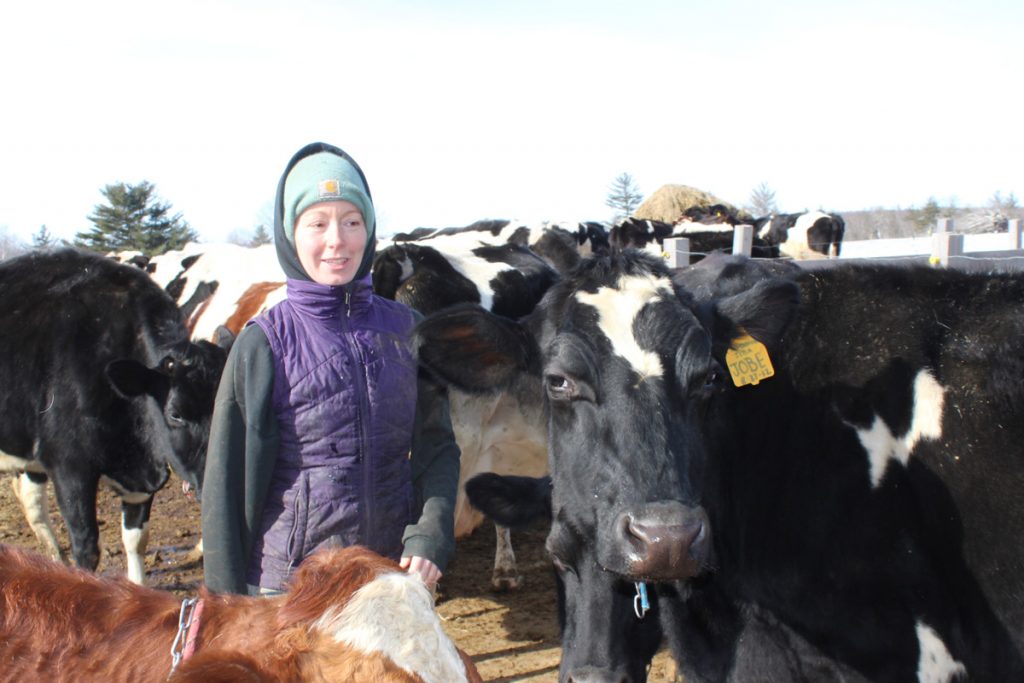 "I think my parents thought I would call one day and say, 'Just kidding!'" Alexis says. "They still don't have a full grasp, but they've been up here about 10 times now and they are starting to learn – all the work we do, the cycle of a cow, people coming and going with big trucks all the time."
The MacDonalds say their friends couldn't quite comprehend all that being dairy farmers entails – the long hours, the need to be on the farm at all times, the fact that you can't just skip a milking. When the couple got married on the farm last August and their friends all came for the wedding, then it started to click for them.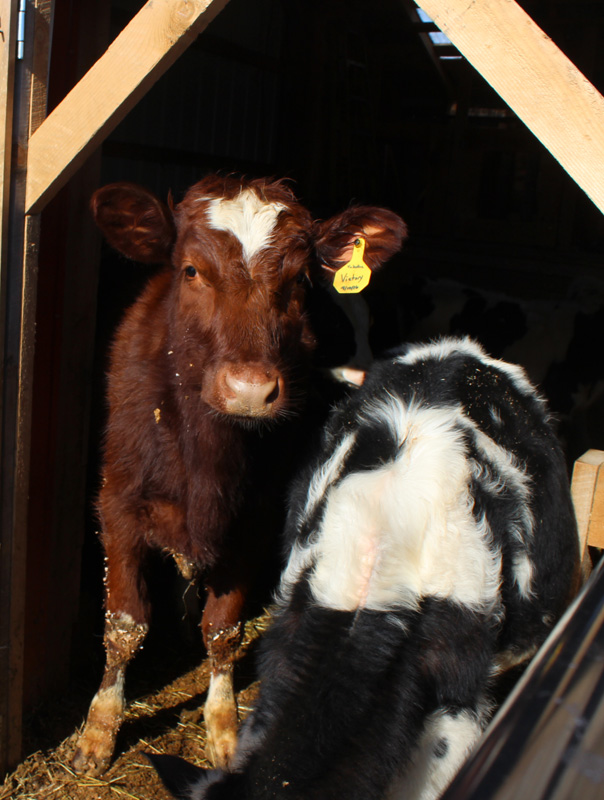 Through the wild heifers, a drought last summer, tough Maine winters, and the every day trials of dairy farming, Alexis and Conor have had their fair share of challenges, but the farming community and Organic Valley have been supportive of the young couple, answering any questions, giving advice, helping them find new cows.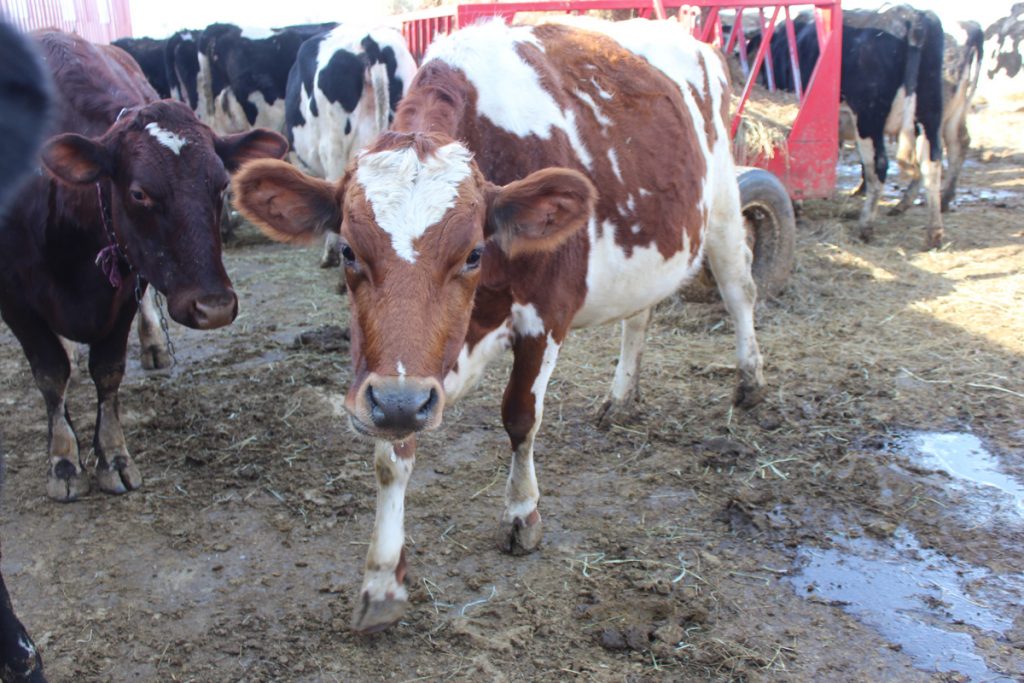 "You've got to be everything – electrician, mechanic, carpenter, veterinarian," Conor says of dairy farming. "Sometimes I wonder what it would be like if we were still doing what we were doing before. We'd probably have a house in the suburbs, and it would be a clean house all the time, but I would want to be here. Sometimes, when there are a couple of calm moments, and I can walk out on the property, it makes it all worth it."