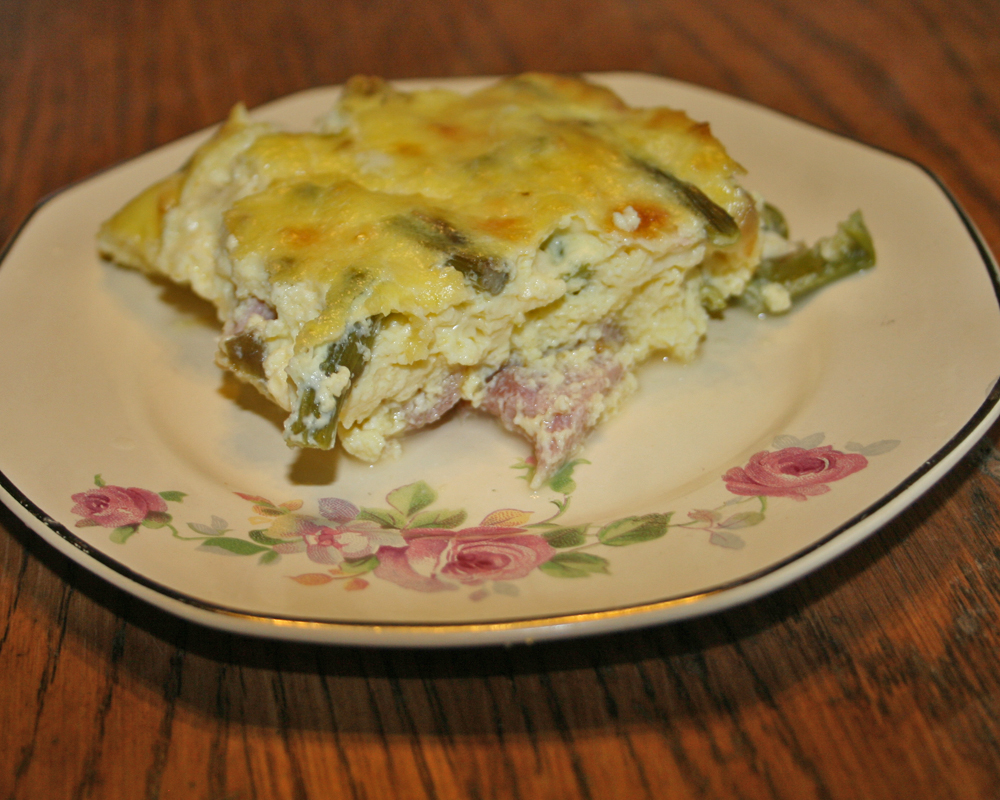 A super simple crustless quiche, great for brunch. The in-office cheese expert suggested Jarlsberg cheese would be the best for this dish.
4 eggs
1 1/2 cup milk
1 cup chopped asparagus
2 cups cubed ham
1/2 cup Ricotta
1/2 cup Cheddar, mozzarella or Jarlsberg.
Bake your ham and asparagus ahead of time (or use leftovers). Heat your oven to 350. Whisk your eggs and then add everything else in and pour into a buttered glass baking pan. Bake for about 45 minutes or until the liquid is all cooked out and it doesn't jiggle. The edges will have a nice brown.