By Ashley Sears, Esq.,  sponsored member of Maine Dairy Promotion Board's Moo Squad.
There's nothing more refreshing after a workout or before a restful night's sleep than a tall, wholesome glass of milk.  This month, we celebrate June Dairy Month and toast to our local Maine dairy farmers.  From grass to glass, Maine farmers focus on the well-being of their dairy cattle by providing them with a nutritious diet, fresh clean water, regular medical care, comfortable and safe living conditions, and most importantly, love.  Dairy farmers are also conscious stewards of the land, working to protect the water, air, and land that surround their farms so future generations may do the same.  In turn, Maine dairy cows provide us with nutrient-rich milk and some of our favorite dairy products, such as cheese, yogurt, and ice cream.  The milk that is produced not only nourishes our bodies, it helps to strengthen our state's economy by providing local jobs and supporting local businesses.
As a fourth-generation dairy farmer, I learned from a young age that there is no vacation, sick, or snow days on the farm.  The health and happiness of our bovines is always our number one priority and the values of hard work, time management, compassion, and team work are instilled early on.  Some of life's most difficult lessons are also learned on the farm.  With the birth of a new calf comes the joy and the anticipation of that calf growing up to be a strong and healthy member of the herd.  There are also the moments where we experience the loss of one of our favorite cows and feel like we have lost a member of our own family.  All the while, we work tirelessly to provide a life for these cows that we can be proud of, with a passion that is unparalleled.
In the state of Maine, there are currently 246 dairy farms.  With increased costs of production, volatile milk prices, and decreased consumption of dairy products, it is a trying time for farmers.  Yet, dairy farmers continue to care for their animals 24/7, 365 days a year and work to provide our state and country with nature's most natural, complete product: milk.  Milk is the number one food source of nine essential nutrients, including calcium, Vitamin D, and potassium, and provides for strong bone growth, lowers the risk of certain diseases such as heart disease and obesity, and provides for an overall quality diet.
While we celebrate June Dairy Month for one month out of the year, I ask why we don't recognize the efforts of Maine dairy farmers for twelve months, 365 days a year?  Join myself and members of the Maine Dairy Promotion Board on Sunday, June 25, 2017 as we host the inaugural Cowabunga 5K and Family Dairy Day in Portland, ME.  The event will feature a 5K run/walk, local farmers, baby calves, educational demonstrations, local and state dairy businesses and organizations, and an assortment of dairy products to sample.  Proceeds will be donated to the Howard C. Reiche Community School's food pantry, which operates through the summer, as part of the Milk2MyPlate program.  For more information, please visit: http://drinkmainemilk.org/cowabunga-5k/.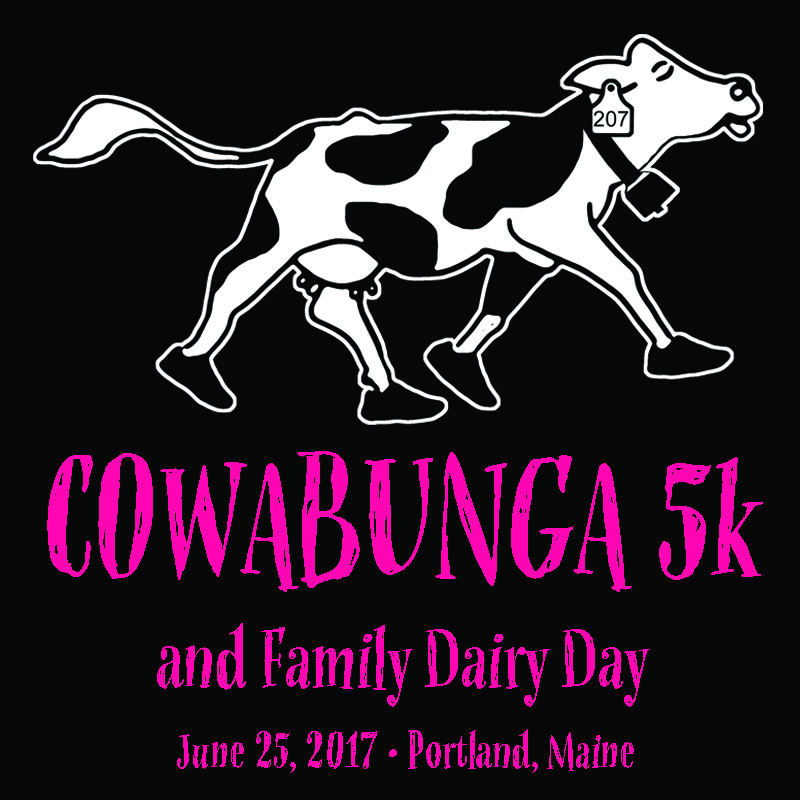 I encourage each of you to recognize and thank your local dairy farmer for their efforts to provide a high quality, nutritious product to our communities, our state, and our country.  I would also like to express my gratitude to consumers and Maine residents for their support of the dairy industry and placing their trust in Maine farmers to provide an abundant, safe food supply.  Cheers to many more years of summer ice cream cones, milk mustaches, and family pizza nights.