Often times, a job description will include the line "other duties as required", and we are faced with tasks and assignments that differ from our daily work. In my role as the Marketing Specialist for the Maine Department of Agriculture, Conservation and Forestry, my work involves program development, conferences/trainings, and grant and contract writing. In addition, I had the opportunity to manage the Maine Building at the Big E in West Springfield, Mass., last month. While not a typical assignment, I was anxious and excited for the challenge as I have attended the Big E for the past 26 of the last 27 years! (The Big E is also known as Eastern States Exposition.)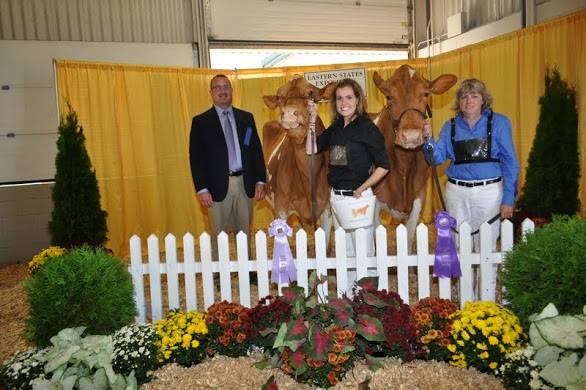 In preparing for my 22 days at "New England's Largest Fair," I packed several snack items, including fresh fruits and vegetables, nuts, milk, juice, protein powders and bars, and yogurt. I also planned to make trips to the grocery store during my stay to replenish my fresh produce supply. I checked out the fitness center on the hotel website before I left and found they had a treadmill, stationary bike, elliptical, and weight training equipment…everything I would need to start my day with a good sweat session! Food purchased, gym and work clothes packed, and my itinerary finalized, I loaded up my car and made the trip south to my favorite fair.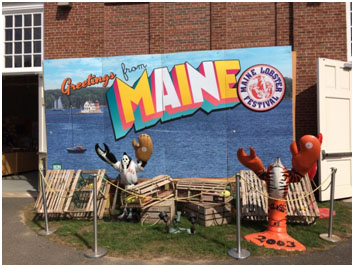 After four days of set-up before the fair opened, I realized that good walking shoes, plenty of water, and Vitamin C would be part of my survival pack. With most days numbering 12+ hours and several interactions with vendors, customers, and fair staff, my immune system started revolting against me after the first two weeks. By week three, I had a cold and felt run down, but I continued with my normal schedule. Early bedtimes, lots of fruit, juice and Vitamin C, and a few rest days from hitting the hotel gym, I was back and feeling healthy within a few days. I didn't want my Big E experience to end on a low note, so taking care of myself and my health were at the top of my priorities. If I had been living on fair food the whole time, it might have been a different ending to my trip.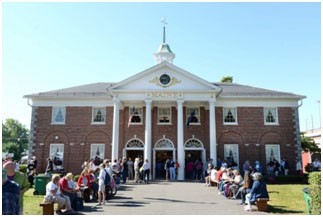 With many people now having jobs that require significant travel time, there's always a way to find healthier eating options and 30 minutes of exercise. Pack a lunch and snacks, stop at the grocery store and stock your hotel fridge for extended stays, walk in the morning or at night, do body weight exercises in your hotel room if no gym is available, and get plenty of sleep. Not only will your body thank you for treating it well, but your customers/clients, employer, and family and friends will also be thankful that you are feeling at the top of your game.
The biggest takeaway from my time at the Big E is that putting your health first should always be most important. I worked throughout the fair to eat a balanced diet (a lot of small meals or snacks for energy) and to continually incorporate exercise into my days. I would often walk 3-4 miles a day at the fair, after my 30-40 minutes of morning exercise. I had the occasional fair food (kettle korn being my favorite treat) and took rest days when I felt like my body needed them. By the end, I felt rested, relaxed, and back to being 100percent.  It was an incredible learning experience and resulted in many new friendships, management training, and a lifetime of memories!