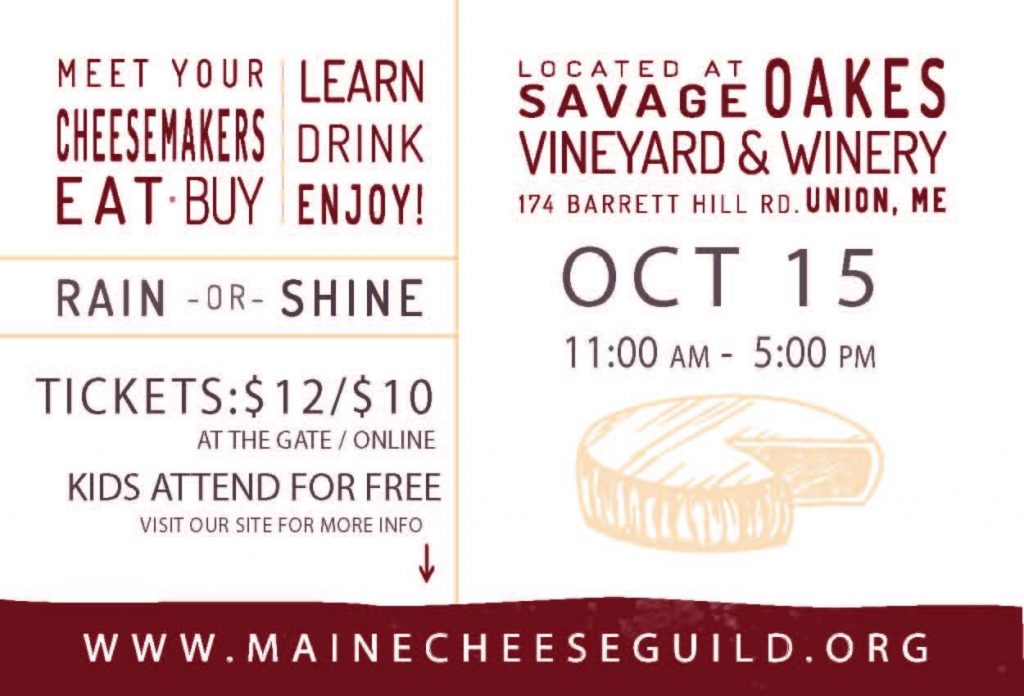 Cheese and cheesemakers are being celebrated all over North America this month, including right here in Maine, specifically with two events by the Maine Cheese Guild.
On Sunday, October 8, cheesemakers around the state will open their doors to cheese lovers who want to learn more about how this heavenly product is made during OPEN CREAMERY DAY. Most places will be open 10 a.m.- 3 p.m. Check in with the Maine Cheese Guild for a list of participating creameries.
Now in its second year, the MAINE CHEESE FESTIVAL is officially an annual event, and this year will be even bigger and better than last, promises the Cheese Guild. The event will again be at Savage Oakes Vineyard and Winery in Union from 11 a.m.-5 p.m. on Sunday, Oct. 15. Tickets are $10 in advance of $12 the day of. Find complete details at https://www.mainecheeseguild.org/?event=2nd-annual-maine-cheese-festival.