If you are a follower of the Moo Squad and our blogs, you may know that I am converted runner. I used to be scared of 3 mile runs and hills, and over the last 3 years I have come to truly enjoy running. I often use my morning runs to collect my thoughts for the day and enjoy time running the trails in the beautiful Maine woods.
What I did not realize was how much I enjoyed and appreciated that time until it was taken away. Almost a month ago, I slipped running down a hill on wet grass and thought nothing of it; I didn't even hit the ground. About half a mile later, my knee had such pain that I was forced to walk over a mile back to my truck. I rested for three days and attempted to run again with the same pain returning after about 1 mile. After several doctor appointments and visiting my chiropractor, we figured out what was wrong. I irritated my IT band in my knee; it is the most odd injury that really only hurts when running because of impact. So, all day long I feel great, no pain. I get on a spin bike – awesome, no pain. I swim – amazing, no pain. I try jogging nice and slow on a treadmill and a half mile later have knee pain.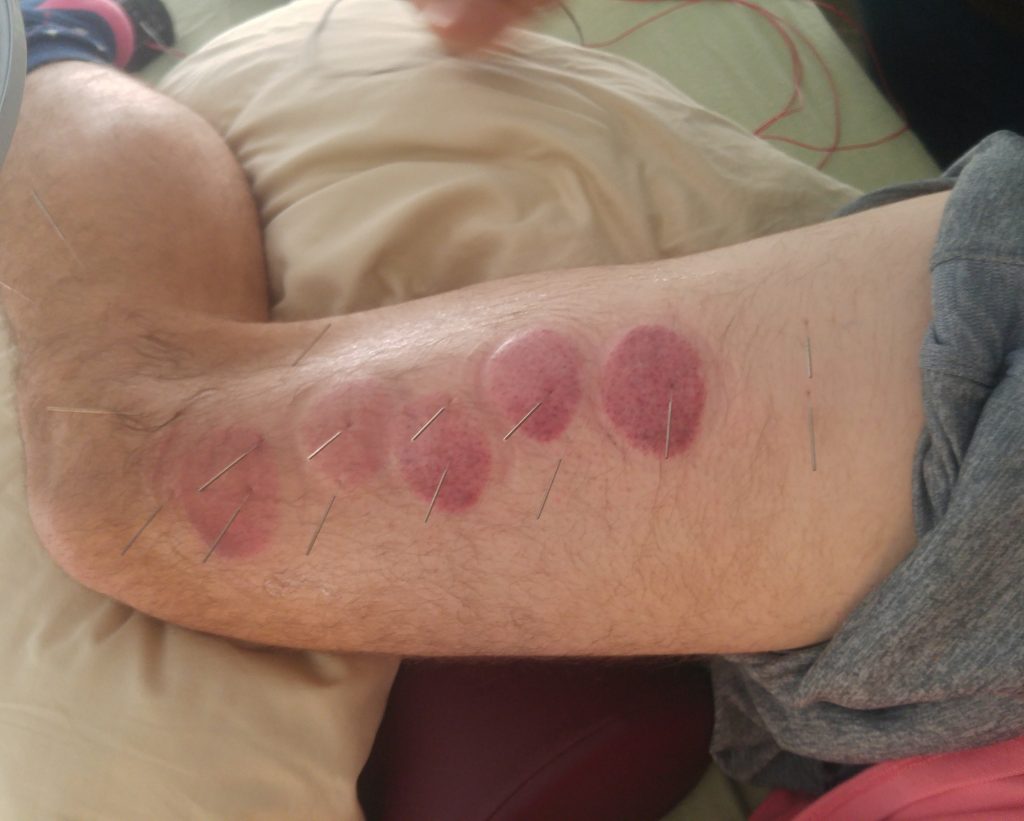 So, as a 36-year-old I am learning once again that patience is a virtue and that you should listen to your body and give it time to heal. Although I am complaining, I really just want to run. This is not an easy lesson in my case. I ty to compete at a high level, and this fall would have been my third trip to Killington, Vt., for my favorite race of the year. So, I am going to stay home this year and continue my treatments – mostly acupuncture and cupping (Cooper thinks the red marks are funny). I hope that recovery is swift and that I will be stronger when I return.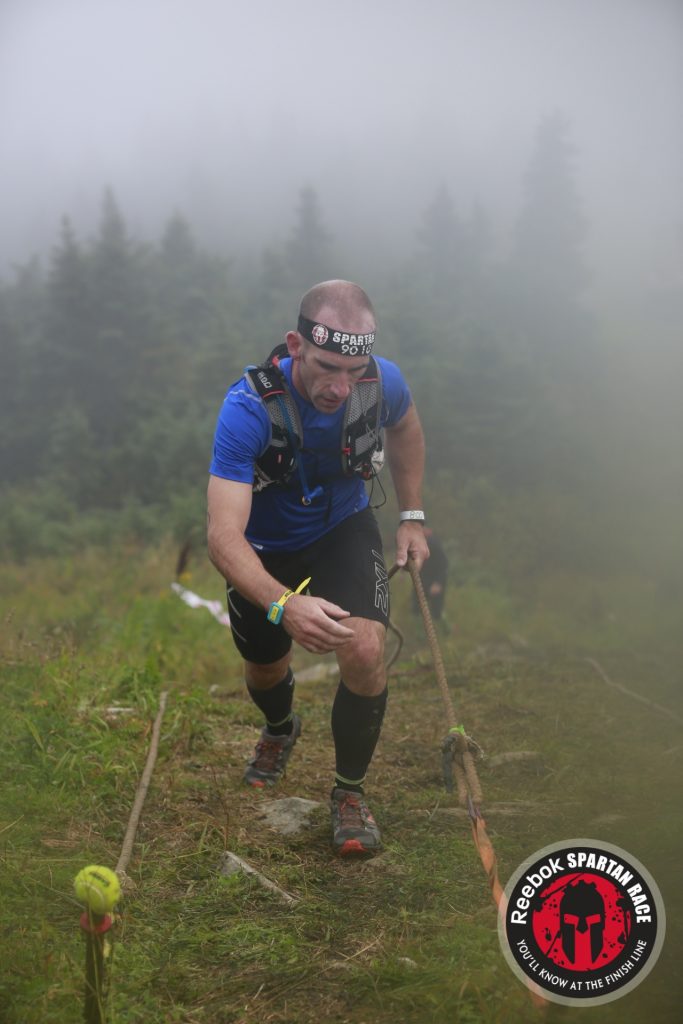 Until I can run again and get back to competing (October 7th is the goal), I will miss my mornings in the woods and clear thinking it allowed me each day, but it helps remind that I have come a long way and that running on a trail in the woods is much more valuable to me than I originally thought. Moral of the story is be patient. Your body will take care of itself if you give it the time.
Pizza gets a bad rap as junk food, but if you top it with the right ingredients, it can be a well-rounded meal. Try this recipe for Spinoccoli Pizza from thebrewerandthebaker.com that uses spinach, arugula, broccoli florets and various cheeses along with a homemade white sauce.
Spinoccoli Pizza
Ingredients
o For the sauce:
o 1 Tbsp butter
o 1 Tbsp flour
o 1 clove garlic, minced
o Fresh ground black pepper
o Dash of nutmeg
o 6 Tbsp finely grated Parmesan
o 3/4 cup milk (I've used whole milk and skim with equally good results)
o Salt
For assembly:
o Your favorite pizza dough, ready to stretch and bake
o Olive oil, for brushing
o 1/2 cup packed spinach-arugula mix, rough-chopped
Coupons
o 1 cup small broccoli florets
o 2 oz crumbled goat cheese (or replace with cheddar)
o 2 oz shredded mozzarella
o Handful of grated Parmesan
o Flour, for dusting surface
o Coarse cornmeal, for dusting surface
Instructions
1. Place a pizza stone in the top 1/3 of your oven and preheat your oven to 550 (500 if your oven doesn't go that high), letting it hold at temperature for at least 30 minutes. (If you're not using a pizza stone, just have your baking sheet ready.)
2. Heat butter and garlic in a small sauce pan over medium heat.
3. Whisk in flour, fresh black pepper, and a dash of nutmeg and let cook for 1 minute.
4. Slowly stream in the milk while whisking, until smooth. Cook until bubbly and thickened, 3-4 minutes more, whisking frequently.
5. Whisk in the Parmesan until melted and salt to taste. Remove from heat and set aside.
6. Dust a pizza peel or your baking sheet with generous pinches of flour and cornmeal.
7. Gently stretch the pizza dough in to a 12-14 inch round or divide into 3 portions and stretch, for individual sized pizzas.
8. Brush a ~1-inch border of olive oil around the edge of the pizza dough.
9. Spoon white sauce onto the pizza, spreading with a spoon almost to the edge of the dough (you'll probably have a little sauce leftover).
10. Sprinkle the spinach leaves evenly over the white sauce, followed by the broccoli, mozzarella, goat cheese, and Parmesan.
11. Transfer your pizza from the pizza peel to baking stone (or place your baking sheet in the oven).
12. Bake for 7-9 minutes for a single large pizza (5-7 for individual pizzas), until the dough is blistered, the edges are golden brown and crispy, and the cheese starts to brown.
13. Remove from oven, slice, and serve.
Notes
Yields: 1 large pizza or 3 individual pizzas
Adapted from Annie's Eats
Estimated time: 1 hour