By Anne L'Heureux, Registered Dietitian and sponsored Moo Squad athlete. 
Ah March, a wonderful time of year. We are over the hump of winter, the days are getting longer, and I'm fully gearing up for race season. As a Dietitian, March also means it's National Nutrition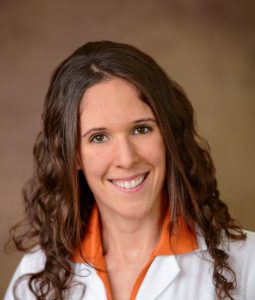 Month. Nutrition is important every month of the year, but in March, Dietitians all across the country rev up their campaigns of why good nutrition is so important. I am lucky enough to be a newly sponsored athlete of the Moo Squad and couldn't think of a better way to kick things off.
This year's theme for NNM is "Put Your Best Fork Forward". Whenever I have told someone to put their best foot forward, I am encouraging them to be their best self, show me what they've got, leave it all out there! This is the approach I take for every race I compete in. If this approach helps us perform better, get a better job, be a better spouse or parent, then can't it help us with better nutrition too? Of course it can. So let's all put our best fork forward! Sticking with the fork theme (forks having four prongs) I have decided to give you four ways in which I put my best fork forward every day.
Plan: The successes that I have had comes with much planning. I plan my race season. I plan my weekly workouts. I break those weekly workouts down and plan them into my days. I plan my meal timing around work and training. And I plan what I eat around getting the right foods, in the right amounts, all day long. As a result, I have improved my race times, improved my body composition, and decreased the number of days when I am unable to eat nutritiously. Am I asking you to be this fanatic about it? (Of course I would love if everyone did!) The reality is that planning isn't that hard. It just takes time and consistency in order to build habits. I started by planning my meals, because as a Dietitian that's just what I do. So I stopped leaving meals and snacks up to chance, and began packing my food for the day, every day of the week. Each day I look at my schedule, figure out how long I will be away from home, and pack enough good foods to get through. Breakfast at home, yogurt & fruit mid-morning, a hearty salad with a side of cottage cheese for lunch, a pre workout smoothie made with milk, and post workout chocolate (or sometimes coffee flavored) milk, and a sensible dinner. If it has been a particularly active day, I'll have a delicious evening snack of cinnamon sprinkled cherries atop some greek yogurt. As long as I've planned my food appropriately, I am full of energy all day long. As a result, staying focused at work and still having energy for training is easy!
Be consistent: The plan above is great, but if it's sporadic, then so are my results. And I can't have that. Being consistent is how actions that used to feel like chores (planning, prepping, timing) turn into habits. And when something is habit, it's easy. You do it without thinking. Once you do it without thinking, you start to see results. If I could pick one thing that has truly contributed to my long term success, it is my consistency.
Eat for nutrition: As a Dietitian, I see a lot of clients. Many of them want to improve their performance, lose weight, or both. Our conversation will eventually turn to the food label, which is when I'll ask "what is the first thing you look at on a food label when making a decision about a food?" The usual answer: Calories. Calories. Calories. People get tunnel vision around calories. What the calories are made of and what they provide to us are forgotten. We need to change that. Food is not calories, food is fuel. What does it give our body? When we eat daily for nutrition we focus on items such as reducing added sugars and sodium, eating healthy fats, increasing fiber, and choosing portion sizes that meet our individual needs. When we do this, the calories seem to magically fit right in to our overall goals. So when I plan my day, I am not counting calories. I am looking for a rainbow of colors in my fruits and vegetables (in order to get a rainbow of nutrients from them), I am looking for adequate protein sources (from a variety of dairy products, legumes, and lean meats), and healthy fats to keep me full and happy (also from dairy products, nuts, seeds, avocados, and oils). At the end of the day my body is well fed with all the carbs, proteins, fats, vitamins, and minerals it needs so that I don't crave a thing. A well-nourished body doesn't crave, afterall.
Fuel & refuel: I'm active. That's probably an understatement. I have 2 full time jobs, one as a Dietitian, and one as an athlete. At least that's how I approach it. I love being a Dietitian and I am passionate about helping others achieve max results through nutrition. As a result, it rarely feels like I am actually working. The same is true as an athlete. I love working out and training. Love it. I'm obsessed (seriously, I may have a problem). I am addicted to how great I feel, seeing how much I can improve, and knowing that I am living every day to the fullest. OCR has given me a way to continually challenge myself against some top-notch people.
But my demanding training wouldn't be possible without proper fueling and refueling. This is a different mindset from #3 (Eating for Nutrition). Why? Because different foods, different nutrients, and in different quantities come into play before and after training sessions. It is important for anyone who is active, and looking to continue being active or even grow their abilities, to know their fueling and refueling needs. Example: In general I will drink plain milk, but after training I drink chocolate milk. Why? Because chocolate milk has added sugars that I need in order to replenish my depleted glycogen (stored carbohydrates that my body can use for energy). This way, I still have energy for the rest of my day. In fact, chocolate milk has the perfect ratio of carbohydrates to protein (4:1) that my body needs in order to stop muscle breakdown, restore blood sugar levels, support strong bones, and maintain immune strength. This way I am guaranteed a day as strong as (or hopefully stronger than) yesterday.
By focusing on these four behaviors, we can all put our Best Fork Forward.