Well it is finally here – Spring, that is, and let us all go outside and enjoy those long walks, trails runs, swimming in the lake (brrr)…. Oh wait, yeah, it is raining again.  As I know many people love to get outside and enjoy the great state of Maine, the weather does not always cooperate. Thunder showers are fun to watch from inside and down pours are not inviting however those days that are not so extreme give you options, and as I see it you have two of them.
First break out the raincoat, smart wool socks and layer up and keep with the plan. Numerous times, I have said no to going out because of the rain, and most of those times I could have gone but opted for the easier route, saying guess this is my off day or I will get on a treadmill. However, the times when I have stayed with the plan to go out always seem like the best workouts, most beautiful days, or I see the most wildlife. I encourage everyone this spring to not be afraid of a little mud, water, or cooler weather, be a big kid and go jump in the puddles. Get out and enjoy – run a little slower, walk a little less far, but you will be thankful you got outside.
The second option is for those total wash out days, they happen and complete downpours are not fun to be outside in. Have plan for these days, many gyms, YMCA's, Rock Climbing Clubs, and swimming pools have drop in Fees. $10-15 for a drop in fee is not the most cost efficient but if it is only once a month then it can be a great deal and offer you the chance to try something new or get your work out in. In addition, if you are looking for those great, efficient indoor workouts looks up some fitness classes. Again, most Gyms and YMCA's have them or maybe a friend has DVD set of works outs you can do together. Just 'cause the sun is not shining does not mean it needs to rain on your parade. Have your rain day plan set in advance then it will not seem like a chore to find something to do when they do come. I have at least four alternative workout plans that I can use at any time.
At the end of the day whether you go outside or stay in, the most important part is to enjoy your choice and not feel guilty about it.  Tomorrow is another day and the sun will come out this spring (right? It will, right?) In addition, we will all have the chance for new adventures or to continue old traditions. If you want, some great advice about making those memories be sure to read Jennifer Stevens Jones Blog from last month!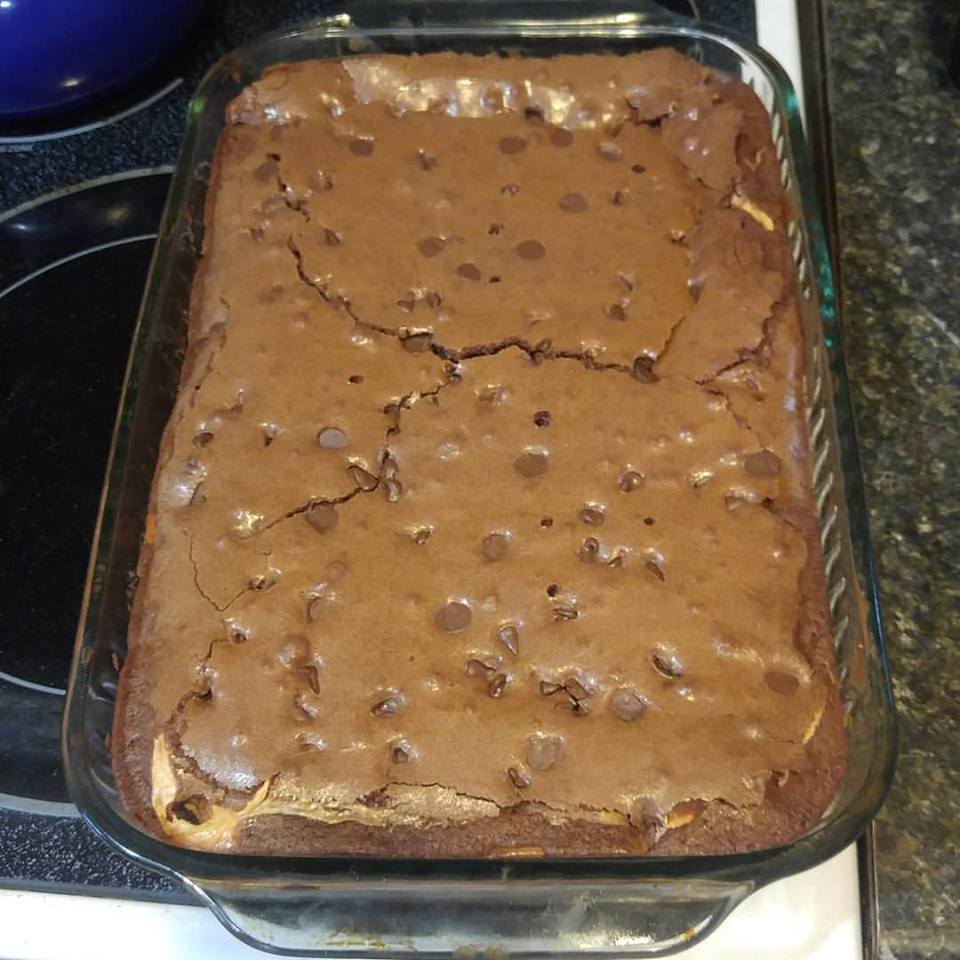 Jim's family recipe – Mocha Cheesecake Brownies
3 1/2 cups sugar
1 2/3 cups butter (3 1/4 sticks) melted and cooled
3/4 cups cocoa
2 Tbsp instant coffee
1/8 tsp salt
6 large eggs
1 1/2 cups flour
1 Tbsp. vanilla
Cheesecake Filling
2 pkg Philly cream cheese – softened
2/3 cup sugar
1 tsp vanilla
Garnish – 1 cup mini chocolate chips
Beat together sugar, melted butter, cocoa, instant coffee and salt at medium speed until smooth. Beat in eggs, one at a time. At low speed, slowly add flour. Add vanilla. Spread half the batter into a greased 10x 15 inch pan. Spoon filling gently onto brownie batter. Spoon/pour remaining brownie batter over filling. Swirl gently with table knife. Sprinkle with mini chocolate chips.
Bake at 325 degrees 35-40 minutes (longer if needed). Cool completely before cutting.